For more than 50 years, we have been designing and producing the most demanding design pieces of furniture in our manufactory in Immenstaad on Lake Constance: dining tables, coffee and side tables of natural stone, wood, glass and metal, in part with patented extension mechanisms. Our portfolio is completed by formally matching chairs and benches with different functionalities and forms. At present we are exporting to 50 countries worldwide. We are particularly well-known as experts for natural stones with a huge stone-park where 180 kinds of stone from all over the world are permanently available. We also offer a wide choice of different types of wood.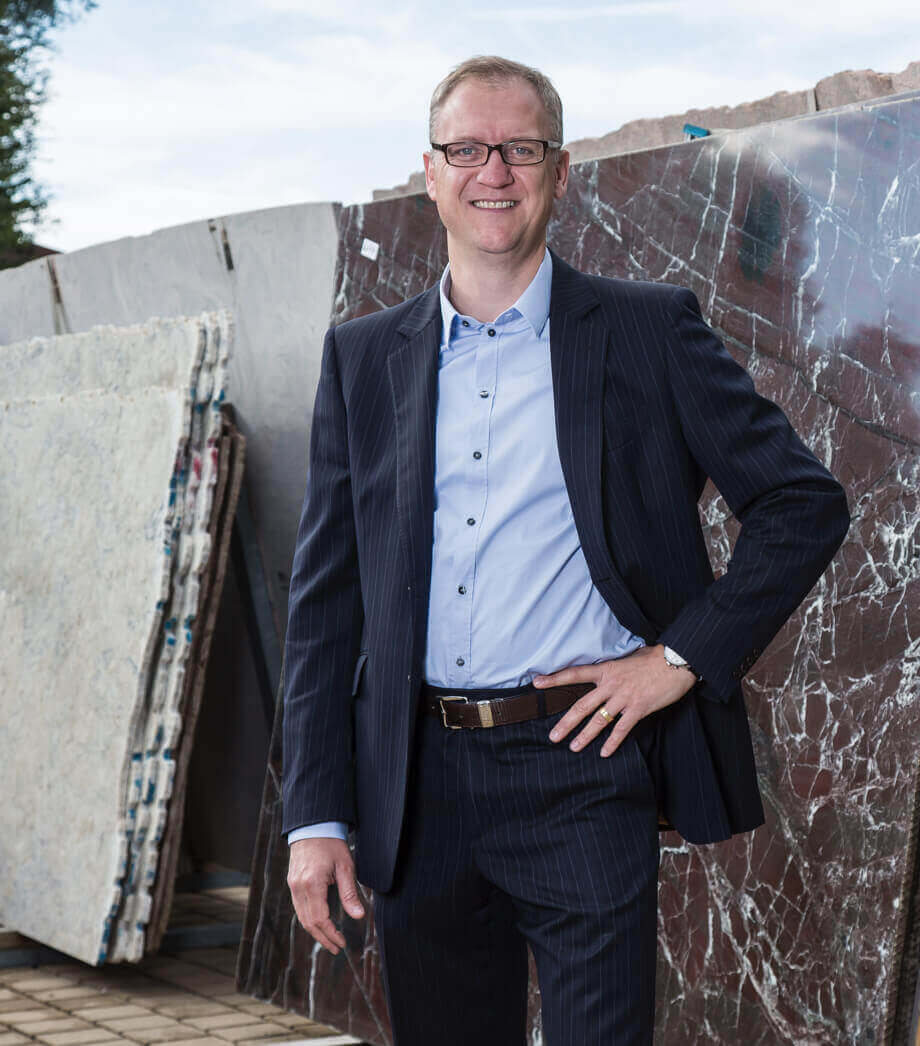 MANAGEMENT
DR. PATRIC DRAENERT
Born in 1969, doctor of Business Management, directing the company in the second generation.

"As a family business, it is particularly important to us to take advantage of the long - term success factors of DRAENERT and to develop them for their continuation in the future. This is associated with the  and the term" tradition" and reflects the sharing and careful use of reliable materials and production processes. Our unique selling proposition is the perfect craftsmanship combined with excellent, patented techniques."



HISTORY

how it all started
DRAENERT was founded in 1968 by Karin and Dr. Peter Draenert and is today a topbrand of the international furniture design. Meanwhile the company is managed by Dr. Patric Draenert in the second generation. Currently we export to more than 50 countries. Important pillars for the sustainable business success are a sound financial structure as well as highly trained and dedicated employees.



DESIGN FURNITURE OF FURNITURE MANUFACTURING DRAENERT


We design and produce high-quality design furniture. With all disciplines under one roof, we are able to treat the different materials, such as natural stone, wood, glass, metal and leather and to respond efficiently and flexibly to our customers' requests. Our high quality demand is the foundation of our business. Our customers may rightly expect perfectly manufactured furniture, created in a modern production process. Traditional craftsmanship combined with the striving for perfection make our furniture so special.

The main emphasis of the collection is put on dining and coffee tables with patented extension-mechanisms, as well as a wide spectrum of chairs with various functionalities and shapes, which are produced in our modern upholstery at our facilities. As part of the on-going new developments, every year numerous patents will be applied, whose technological subtleties will be deployed in the models of our complete collection.

We are well-known as specialist for natural stones with an impressive stone collection.


200 types of natural stones from all over the world welcome and fascinate every day new customers by its inexhaustible wealth of colors. Natural stone is an exceptional gift of nature because each stone slab is unique. ur designs have nationally and internationally been multi-awarded, of which we are particularly proud. These include the Interior Innovation Award, the Red Dot "best of the best", the IF Product Award and many more.

Famous architects have designed furniture for DRAENERT's legendary art collection, and many of our artefacts have been incorporated into the collections of international museums such as the Victoria and Albert Museum in London and the Metropolitan Museum of Art in New York. With this art collection we take the liberty to develop themes of architecture and visual arts and to foster visionary ideas for the design of new models for the DRAENERT collection.

Cooperations, e.g. with Poggenpohl, the renowned kitchen brand, are important to take into account the trend towards the fusion of kitchen and living/dining area. The future belongs to the development of the collection to related fields, such as concept of a sideboard collection matching our dining tables.