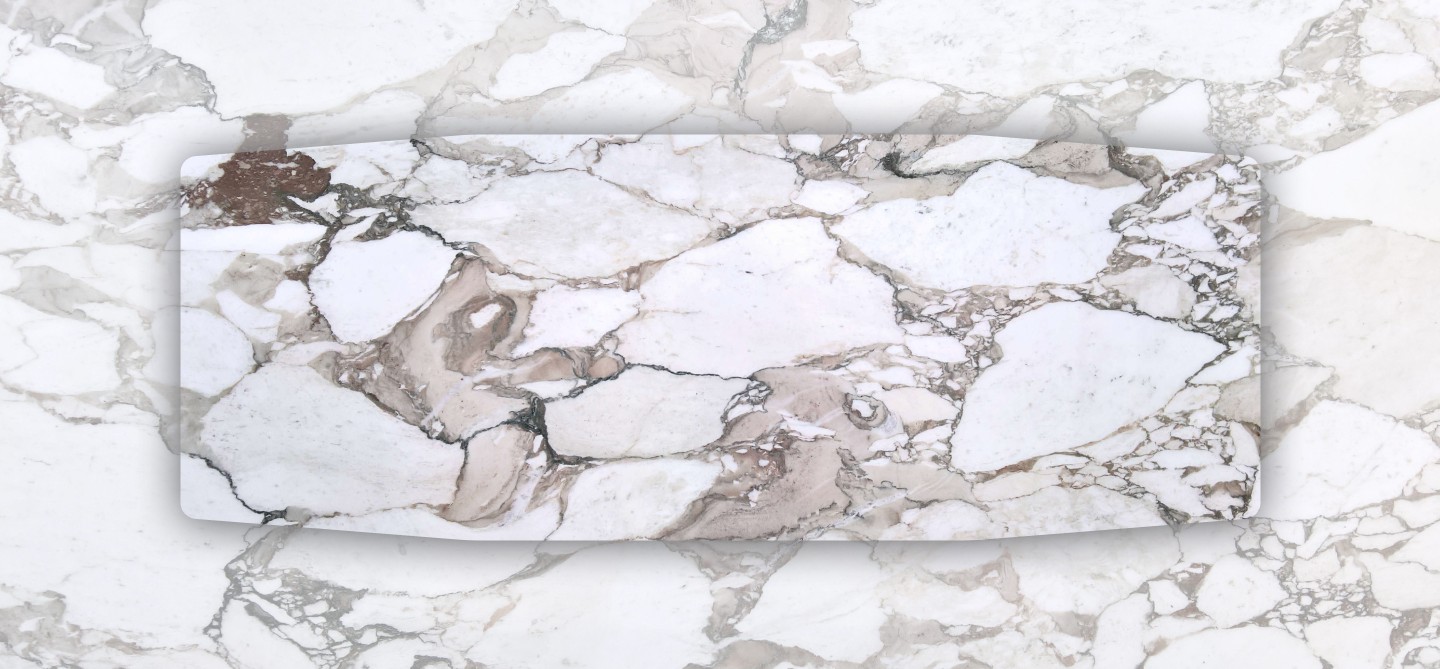 DRAENERT Online-stock of natural stone

For our dealers only.
Today's customers expect utmost flexibility and rapid availability of the desired product. With our new online reservation tool for stones this becomes reality.
Use this option in your sales conversation.

Have a virtual browse through our stone parc with your customer and let him discover his desired stone.
We have provided more than 500 individual stone slabs of more than 150 different stone types online. With the online reservation tool you are able to reserve immediately the selected stone. Available worldwide in real-time.

Meet the needs of your customers and use this unique tool.
Further information can be found here!
Reservationtool – Step by step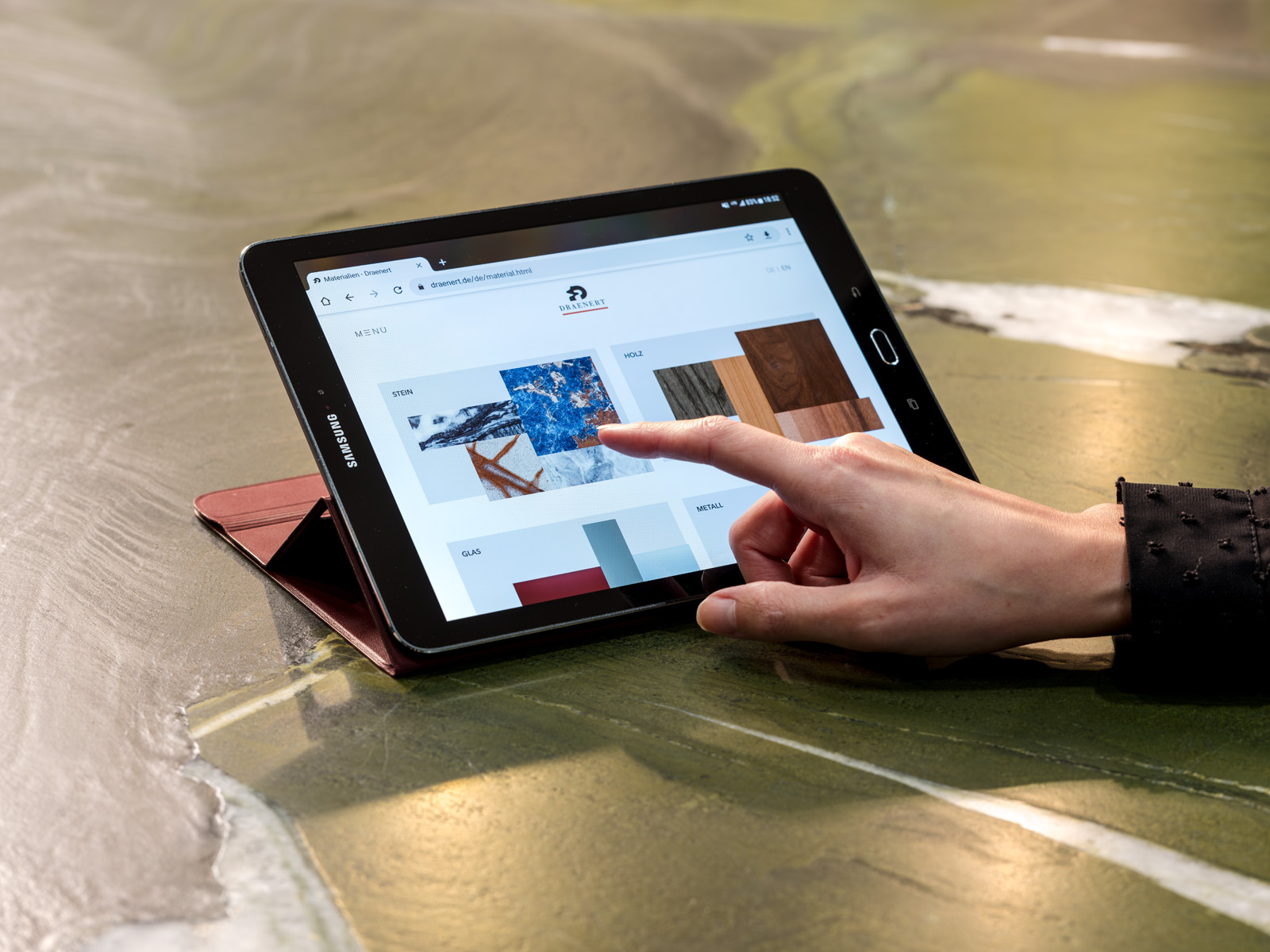 Step 1

Looking for your favourite stone please use the following entry:
Menu – Materials – Stone

Now you reach our stone library and the Online-Stock.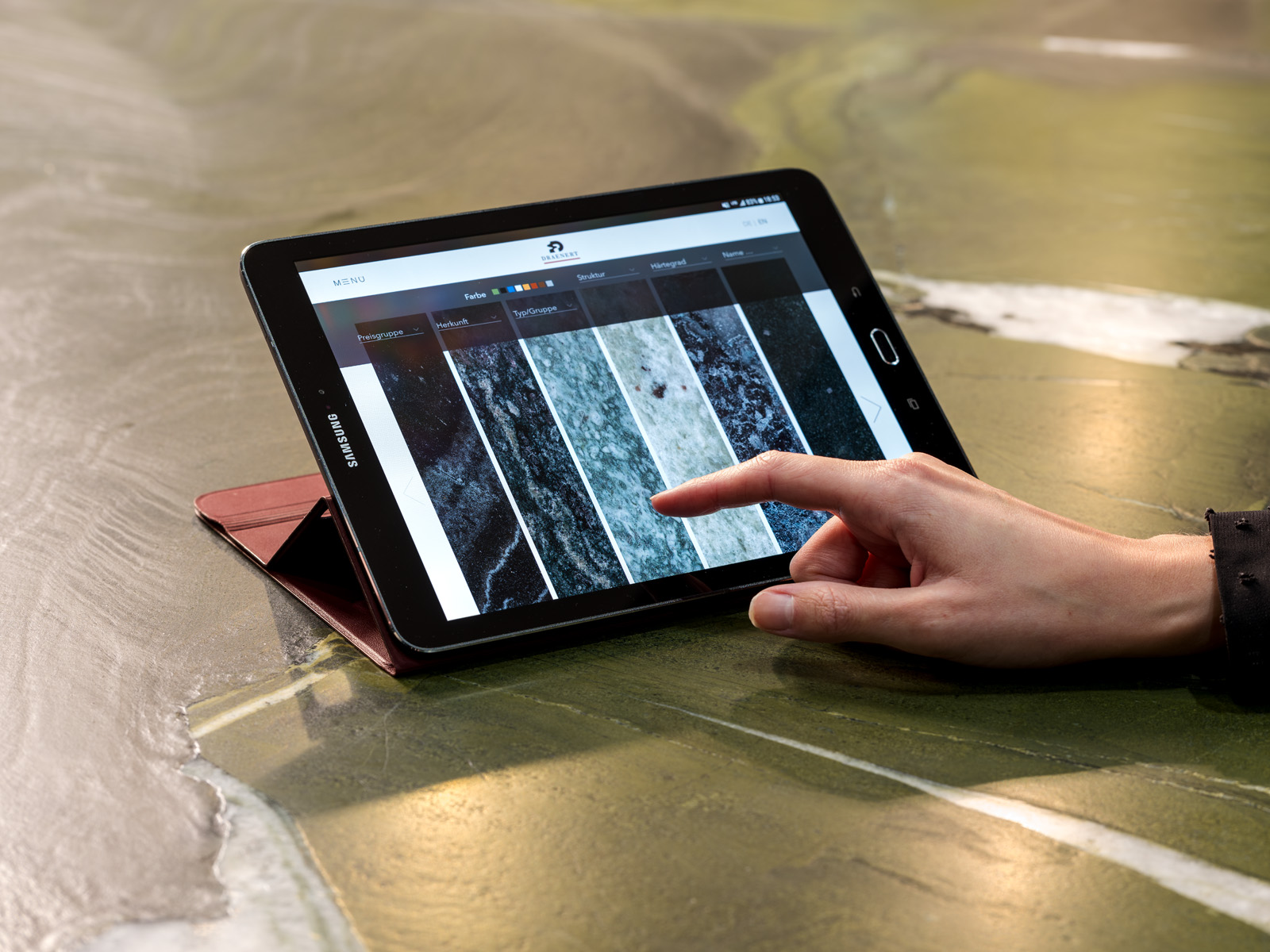 Step 2

Here you find various choices by:
Colour / Hardness / Price group / name and type

Or you simply let yourself be inspired by our stone library.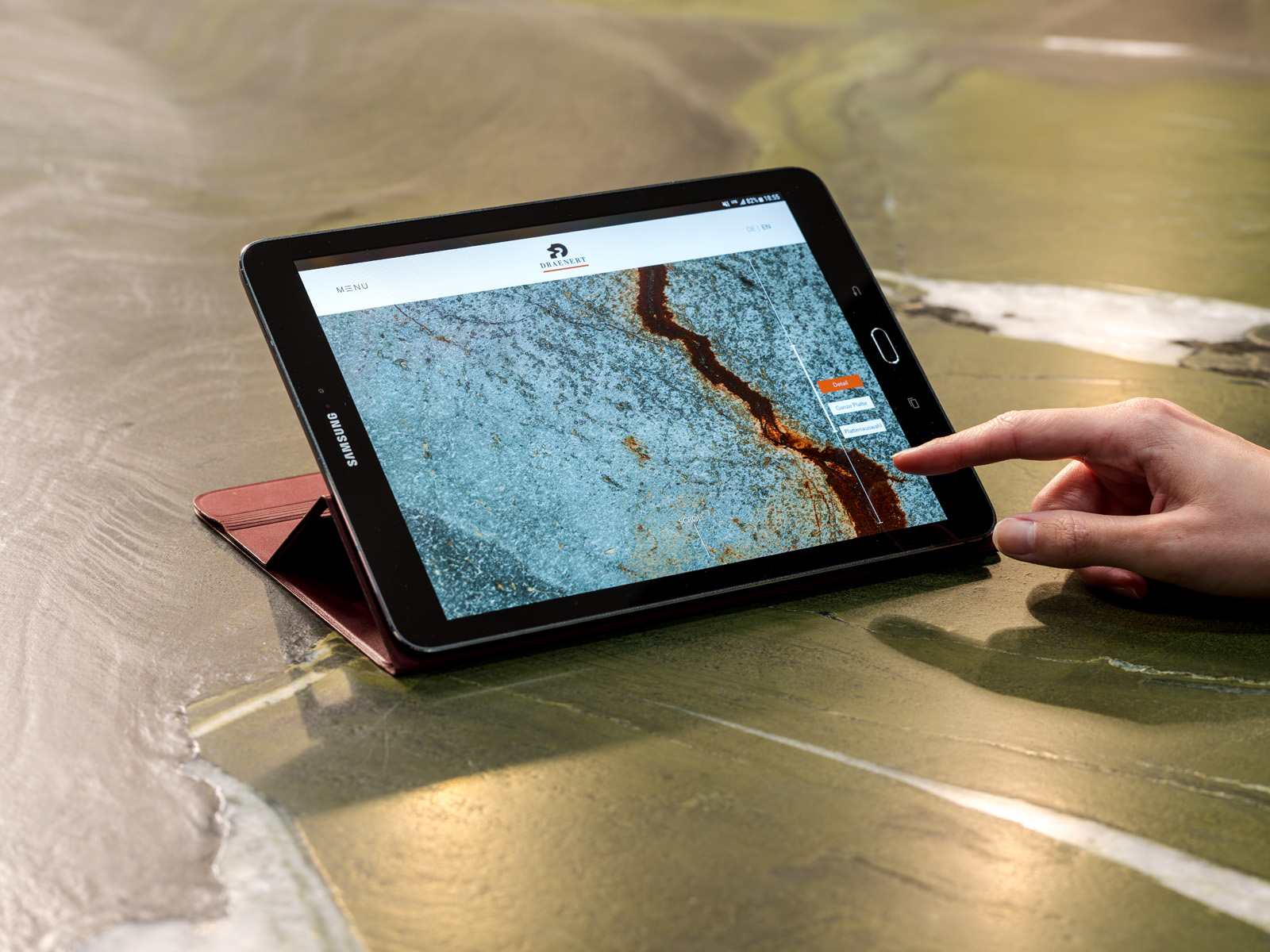 Step 3

Choose the stone and get into the detailed overview.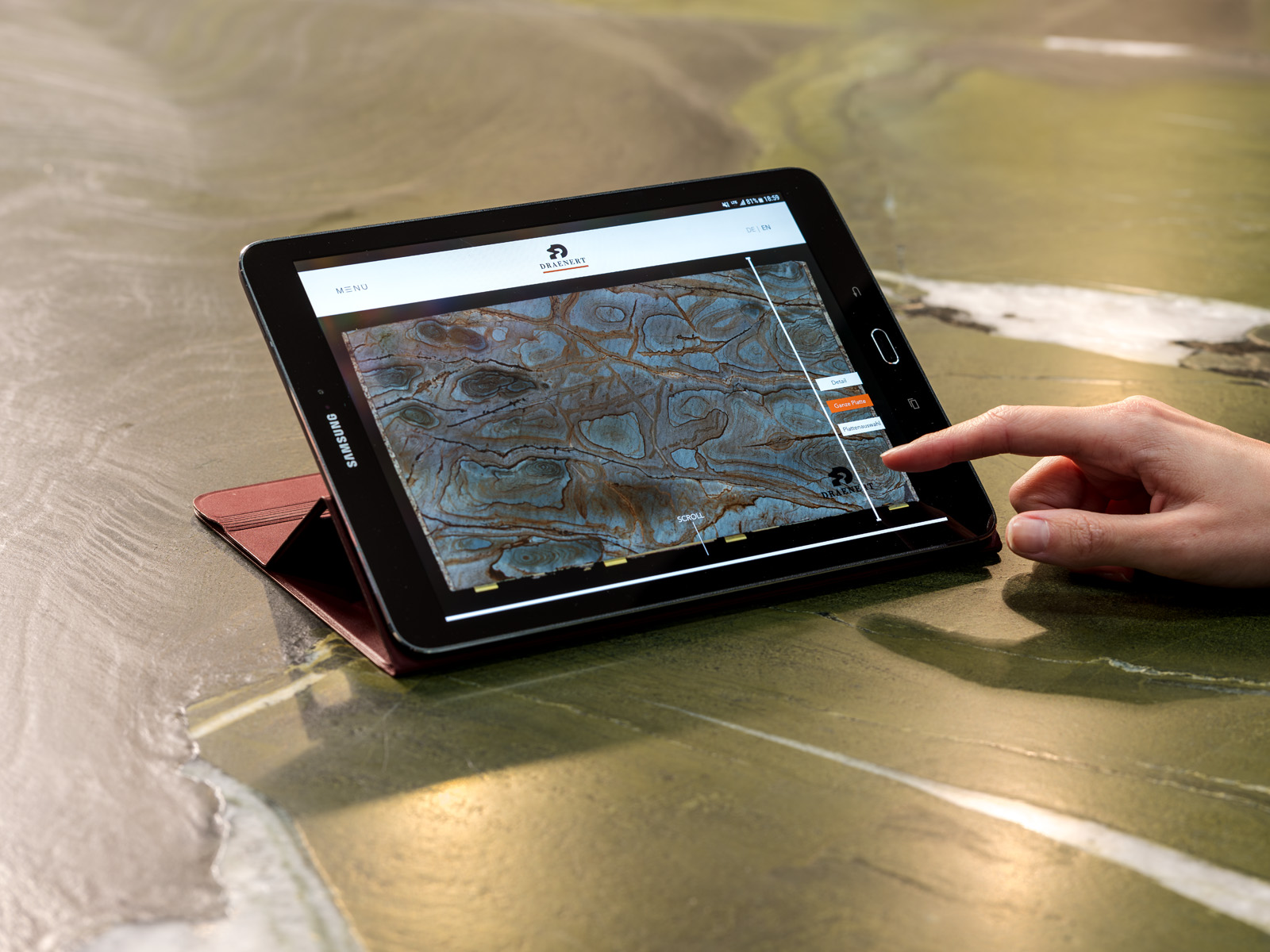 Step 4

Have a look at further view of your selection:
Detail view / Whole slab / Slab selection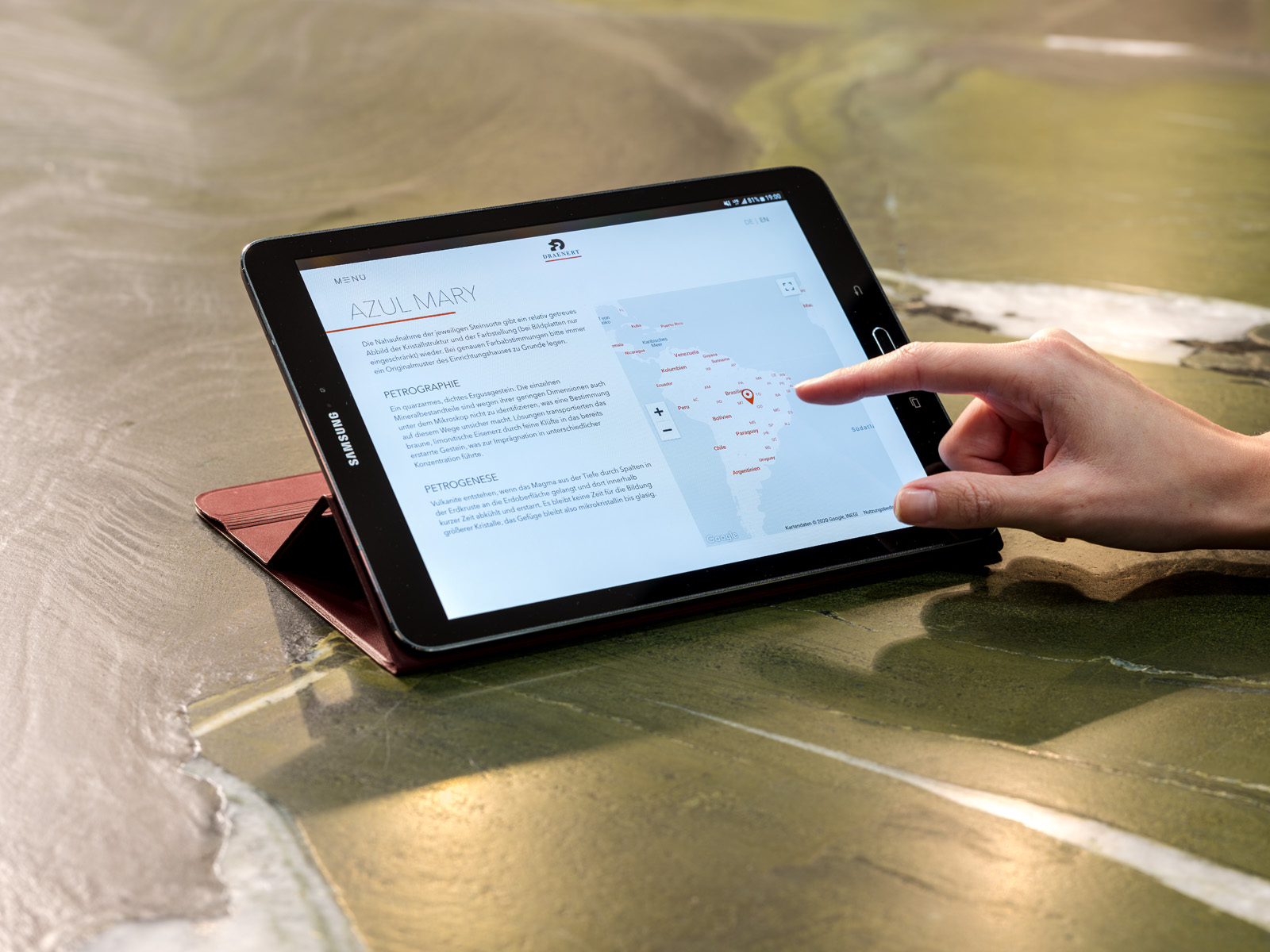 Step 5

Get to know more about your selected stone:
Country of origin
Stone details
Specific characteristics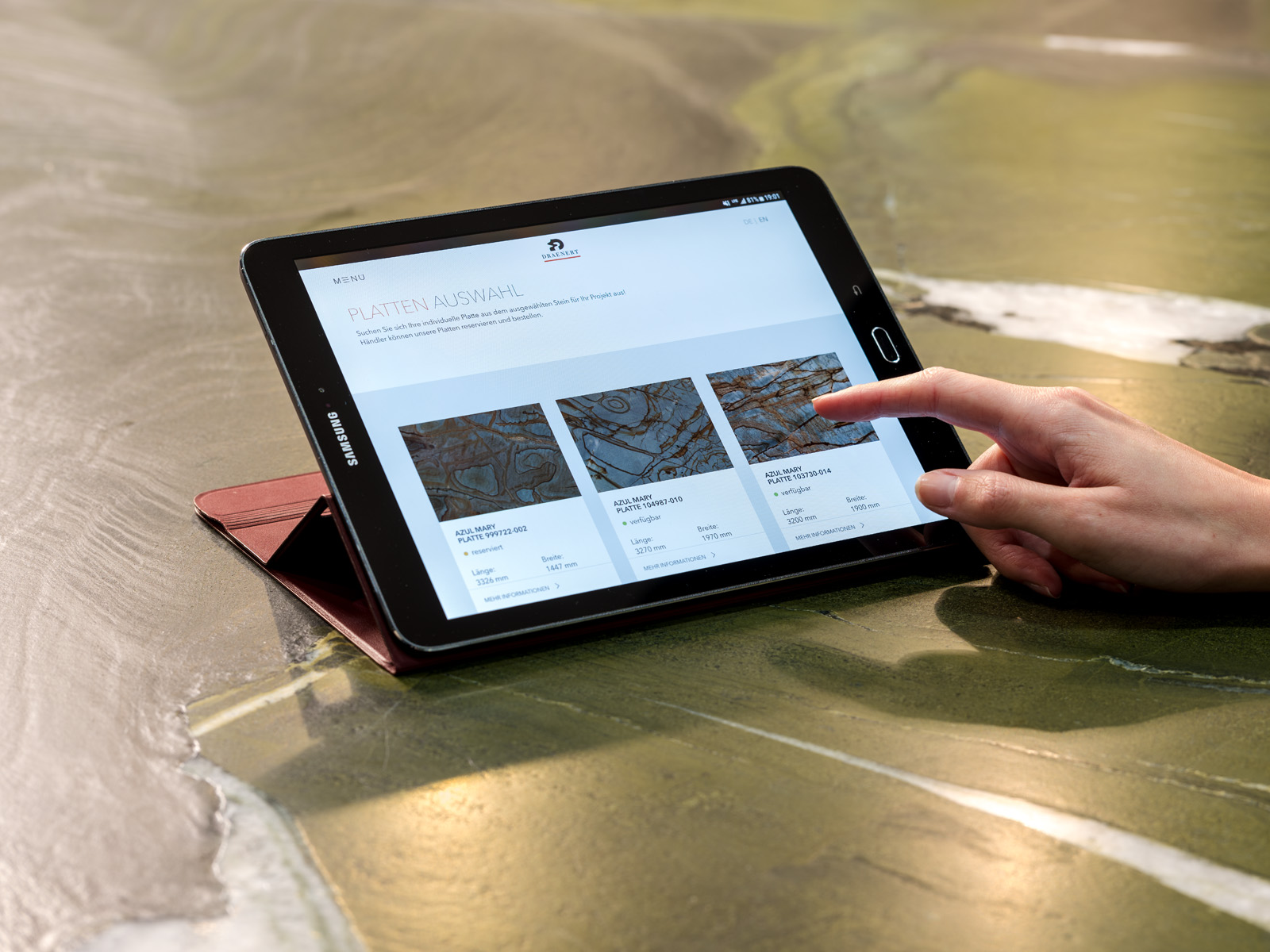 Step 6

Now you can see all availabe stone slabs.
Have a look at the available slabs of your stone
Choose a slab and get further information (e. g. dimensions)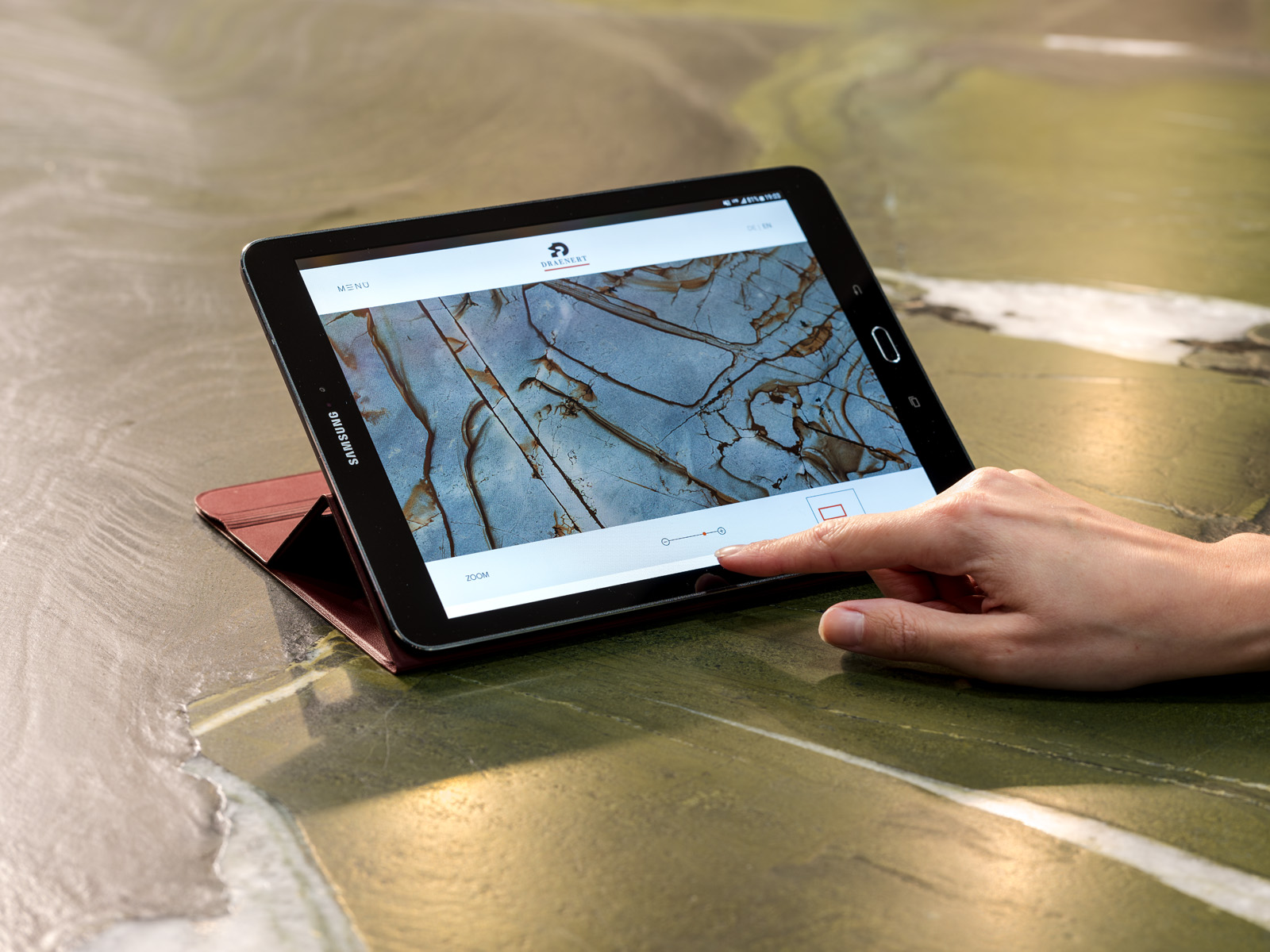 Step 7

You can also zoom into the slab and have a closer look at its structure.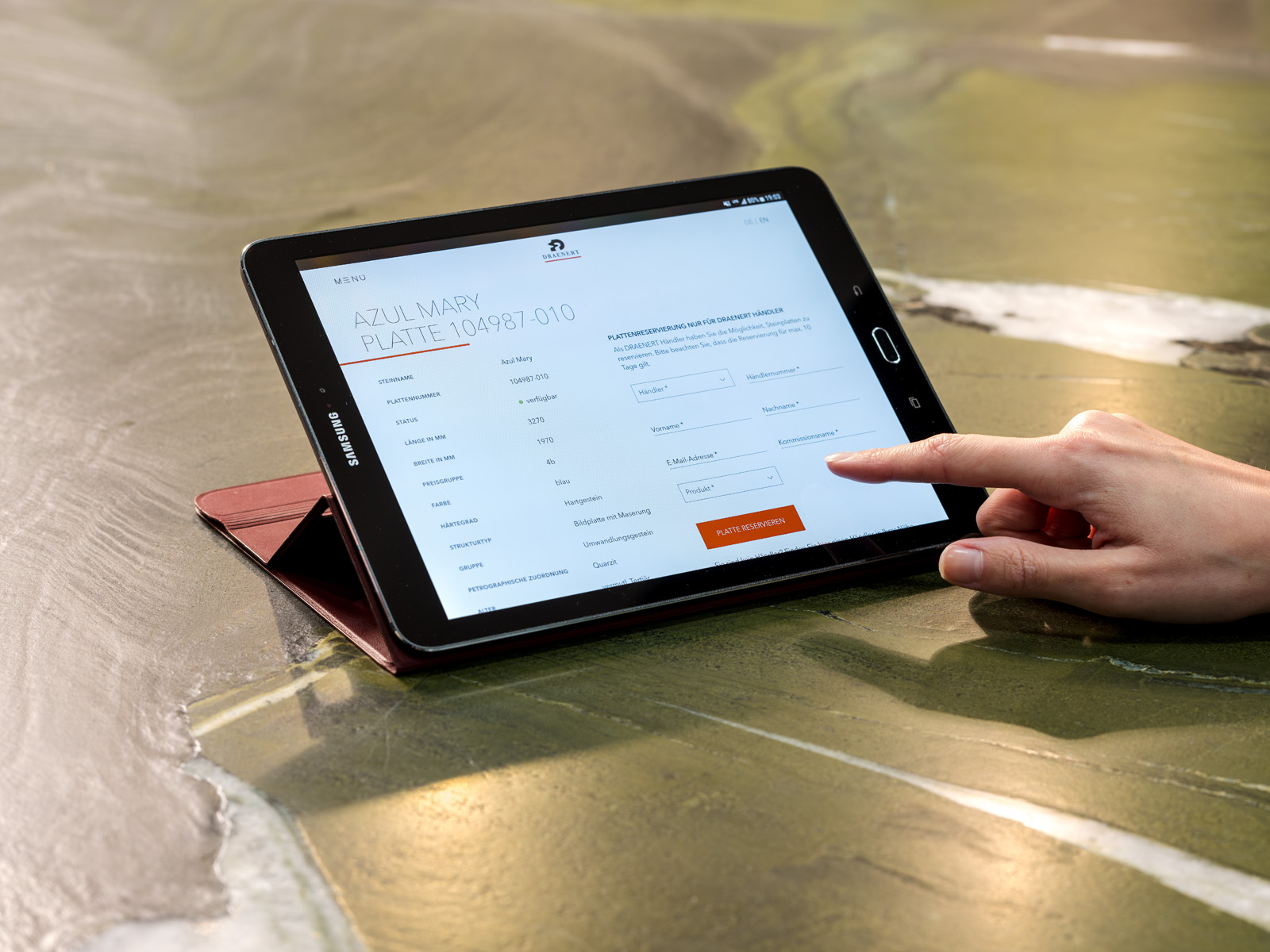 Step 8

Make the reservation.
The following information is required:
Dealer name and dealer number
Name of sales person
Commission name
Choice of dining table (not possible for coffee tables)

The reservation is valid for 10 days. Following the reservation you will receive an e-mail confirmation. Send the order to us including the slab no. r, so that we can assign it accordingly and we cab sebd you the confirmation.

Further information

That service is exclusively reserved for DRAENERT-dealers. For further assisatance please contact sales@draenert.de