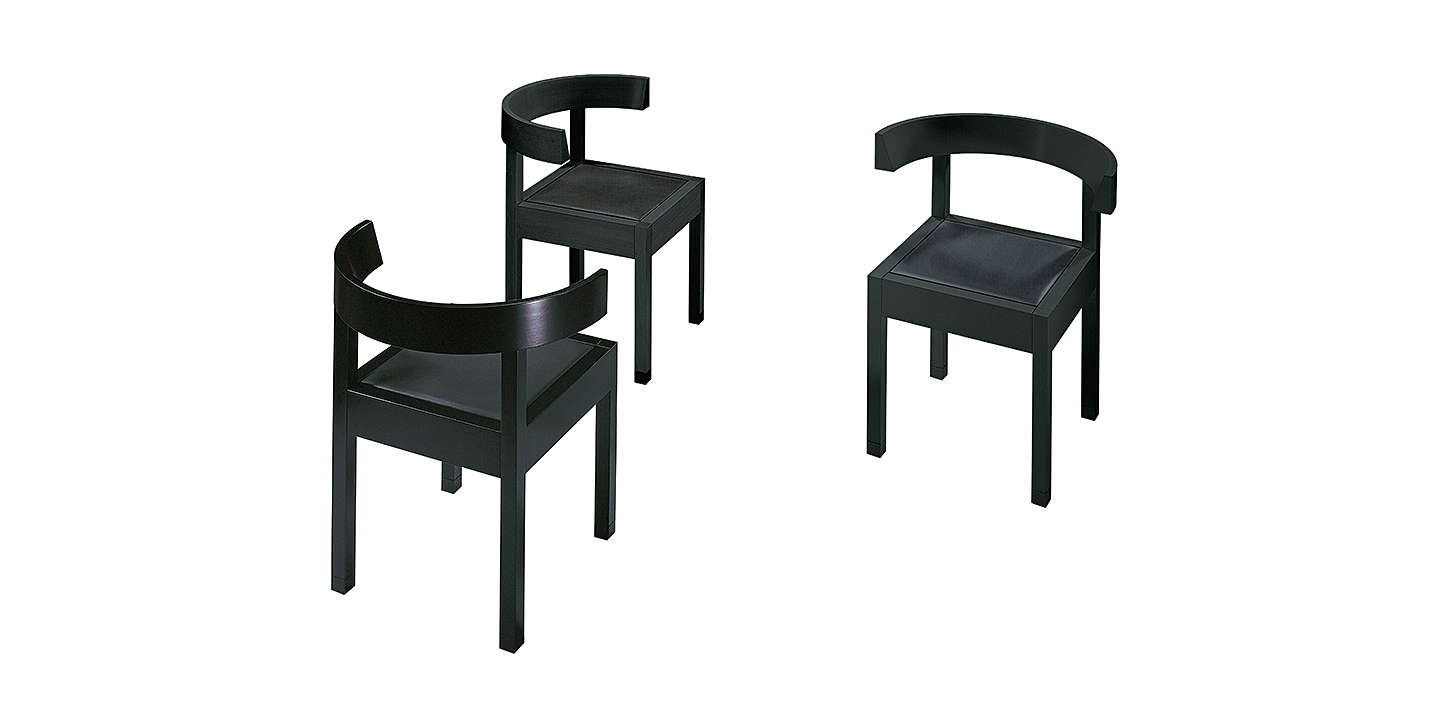 DESIGN PROF. OSWALD MATHIAS UNGERS 1988

Leonardo originates from the pen of a true master. One  of the most uncompromising top international designers, Professor Oswald Mathias Ungers was regarded as a strong advocate of classical geometry as postulated in the early Renaissance by Vitruvius and Leonardo da Vinci.
This chair with a matching table was designed for the Baden State Library in Karlsruhe, Germany in 1988. The identical height of table and chairs and the arcs of the backrests closing towards the table top convey a picture of quietness and unity. Leonardo is made of solid beech with an air-permeable varnish and comes with a leather seat in either black or white.