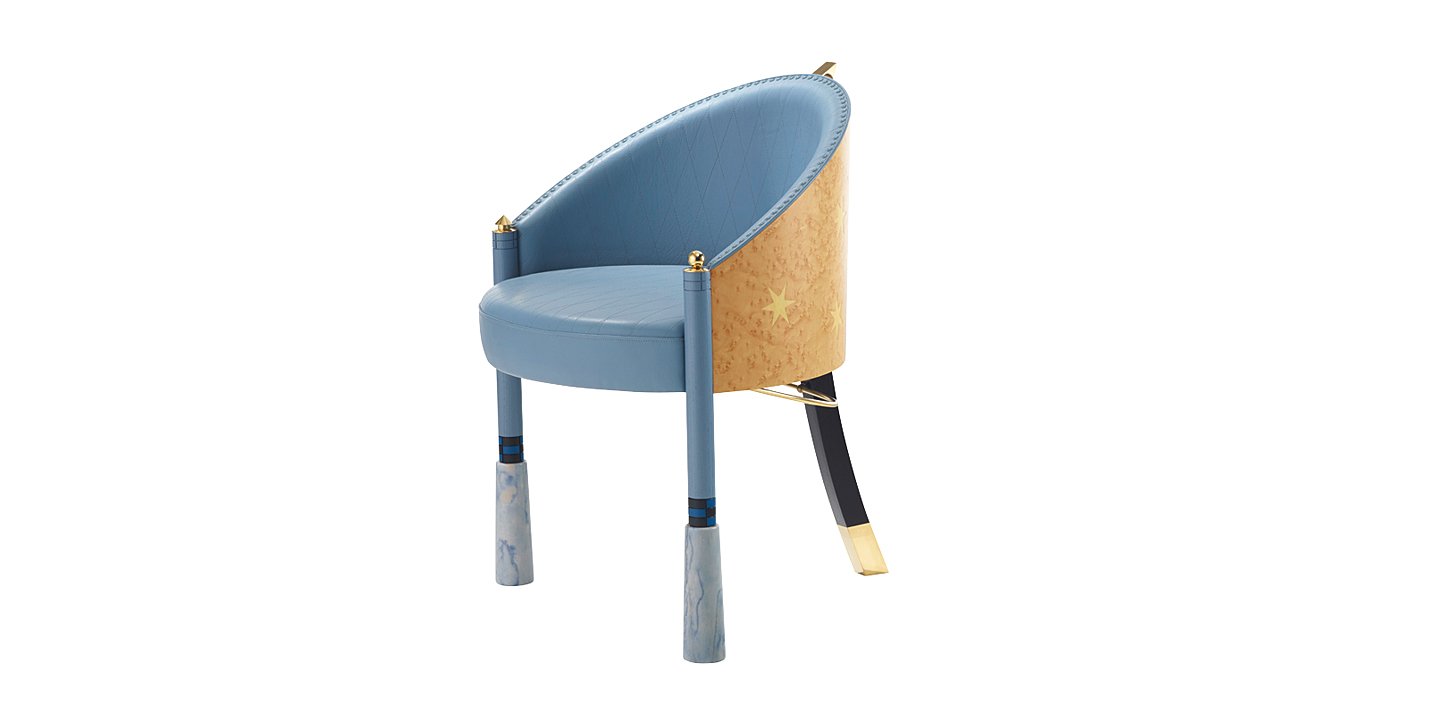 Design Norbert Berghof, Michael Landes and Wolfgang Rang
The Sternensessel F3 ("Star armchair") is purely a mini architectural piece in
which many typical architectural forms can be observed such as the conical
and spherical formed Egyptian-style fixture of the arm rests, the thickened
and gold-metallic base areas of the chair legs and the engraved mid and end
pieces of the side legs which are designed like pillars. The star-shaped inlay
work on the outer side of the chair body emphasises the illusionary, dreamlike
poetic moment of the post modern movement. The chair is limited to 100 and
each armchair is dated and numbered.