Back to overview
German Design award
for The Nebra table
 The premium prize of the German Design Council
Nebra – German Design Award
Nebra coffee table by Stephan Veit has been awarded in the category "special mention" as Winner of the German Design Award.
As the "Nebra Sky Disc" it plays with round shapes - just like the NEBRA coffee table which Stephan Veit has designed for us. It is available as a circular, minimalist sculpture, but as well with a perfectly round additional swivel plate. In a sense, this is
predetermined framework set by Veit. You can make the NEBRA your very own design with colored metals, woods and natural stone tops. Thus, the NEBRA becomes an eye-catcher with plenty of presentation space for books, magazines, vases and everything you love and want to have ready at hand.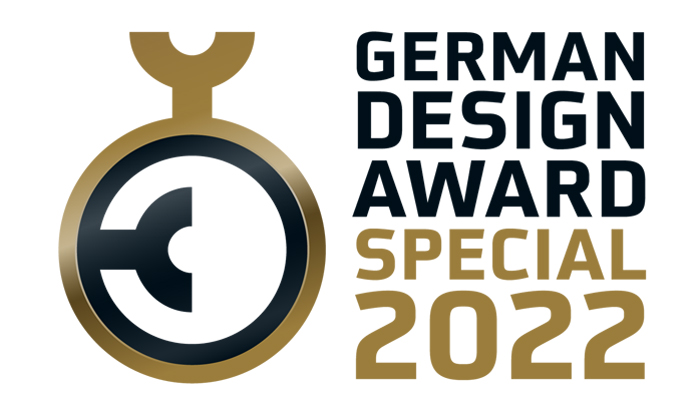 The German Design Award is the top international prize of the German Design Council. Its goal: to iscover, present and honour unique design trends. Therefore, every year, top-quality entries from product and communication design are rewarded, all of which are in their own way ground-breaking in the international design landscape. Launched in 2012, the German Design Award is one of the most wellrespected design competitions in the world and is held in high regard well beyond professional circles.

Nomination
The competition sets the highest standards when it comes to selecting the prize-winners: thanks to the
unique nomination process, products and communication design services are only invited to participate
if they stand out demonstrably thanks to their design quality.

Winner
An adequate number of distinctions in each category will receive the Winner award. In each category of
the German Design Award, the Winners are selected by a separate jury of experts.